Have you seen some of the stuff that's out right now? Technology is advancing so quickly, it's unbelievable. I'm generally resistant to spending a lot of money on a single item, but there are a few things that I generally believe are worth saving for (or watching for sales – we will see how it goes). This is my big-ticket wishlist for the year – all the things that I hope to get, over $100.
$199.98
Shark, in my experience, is basically a less expensive version of Dyson, and this vacuum is being touted as one of the best for pets and hardwood floors. With dogs and cats, I need a good vacuum, because it gets straight-up hairy. I had a cordless Dyson, and I liked it, except it only had a charge of about 30 minutes and then would have to charge for 2 hours, during which time I would get distracted and not finish. The Shark Rocket TruePet is the same general design and structure, but corded so that I can just knock it out.
Dyson Airwrap
Have you seen this? Everytime I watch a video of someone testing this, my jaw drops. I have a love/hate…ok, hate/hate relationship with my hair, and this tool seems amazing. When their Supersonic blow dryer came out, I wanted that, but never got it because I couldn't justify the price tag when I was still going to have to style my hair. But the Airwrap – this should be all in one. And less damaging! I want to get the full set, with all the attachments, and I desperately hope it works as well as people say. If it does, this would give me the ability to actually play with my hair on a regular basis. Right now, I wash my hair once or twice a week, because styling it is such a pain, and it's a constant excuse for why I can't exercise or whatever. This is likely to be in my bathroom before the end of the year.
$399.99
Yes, this is also from Dyson. Yes, it is a very expensive fan. Yes, you can buy a fan for about 20 bucks at any big-box store. But here's the thing – I have animals. Which means as fast as you can clean the fan, it picks up pet hair again and is less effective at actually fanning things. Plus, I'm living in Southern Italy, and it is hot, and I'm in menopause on top of that. If it's over about 65F, I think it's hot. So the Dyson fan, which avoids blades and the pet-hair-catching cover, is basically a giant ring that pushes air, and supposedly won't get clogged the same way, and it's really quiet compared to most fans. Plus, I've stood in front of these things at the store, and I have never seen another fan blow so much cold air. I love it and I really want one – I mean, preferably I would have one for each room, but let's start with just one for now.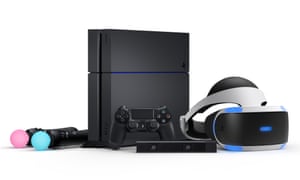 $999.99
So I don't even have a Playstation at the moment, so this will be a big investment and I just don't know if it's going to happen anytime soon. I've loved video games since I was a kid and would play with my grandfather on our Nintendo, and then Nintendo 64. And then a few years ago, I got a Samsung Gear VR and I LOVED that. It's amazing how real it seems and it really does add an element to the games. So I'd like to get a Playstation4 so M and I can play Guitar Hero and Rock Band, and so that we can get the VR setup. They have some really amazing games available, like Island Time, where you are shipwrecked on an island and have to survive, Surgeon Simulator, where you control whether the patient lives or dies, and Everest, where you climb Mount Everest – without the risk of frostbite!
$359.99
Anyone who knows me knows I like coffee. I'd really like to up my coffee game with a higher end machine with more features than the standard machine, and in Italy, espresso and cappucinos are popular. This machine makes fancy coffee drinks easy to do – it pulls a proper espresso, foams the milk, even adds it to the cup. You can even customize how much foam or milk, which I will appreciate because sometimes at the cafe, it feels like the cup is three-quarters foam.
LG Dishwasher with QuadWash
$699.99
Dishwashers are not common place in Italy, so right now I don't have one. Theoretically, I don't mind washing my dishes by hand, but in practice, I feel like they never get as clean, so this year I'd like to get one like this one from LG, so that I can save myself a lot of time and stress. It has four spray arms to get dishes extra clean, has completely adjustable rocks, and NINE different wash cycles. I think the only thing it doesn't do is put the dishes away.
So there's my wishlist – I won't get all of them, but I will be keeping an eye out for sales. What about you – what big ticket items are you eyeing this year?